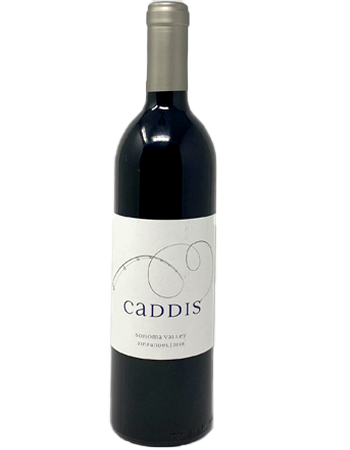 2019 Double Dog Zinfandel
Double Dog
The 2019 Caddis Double Dog Zinfandel is a beautifully balanced wine with a complex and expressive character. On the nose, it boasts inviting aromas of blackberry, cherry, and spice. On the palate, the wine is full-bodied and rich, with flavors of ripe raspberry, black cherry, and plum that are perfectly integrated with hints of pepper and oak. The wine has a long and lingering finish, with smooth tannins and a subtle hint of vanilla.
This wine comes from Courtney's mom's backyard vineyard, which adds a unique and personal touch to the wine. The small size and intimate nature of the vineyard allow for close attention to detail and careful management, resulting in grapes of exceptional quality and intensity.
Overall, the 2019 Caddis Double Dog Zinfandel is an exceptional wine that is perfect for those who appreciate bold and expressive reds. It is well-suited for pairing with a variety of dishes, including grilled meats, hearty stews, and rich cheeses. Whether enjoyed on its own or with food, the 2019 Caddis Double Dog Zinfandel is a wine that is sure to impress and delight.
Wine Specs
Appellation
Sonoma Valley
Vineyard Designation
Double Dog
Aging
18 months in new American oak