Special Events at Caddis
Throughout the year Caddis holds special events at both tasting locations, Livermore and Sonoma. Join our e-mail list to stay in the know or check back to this page for updates.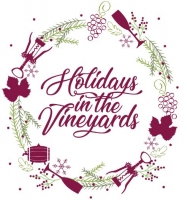 Saturday, December 4, 2021 - Sunday, December 5, 2021 (12 - 4:30pm)
Join us for a Livermore Valley Wine Country holiday tradition!
Reservations click here